Dubai is famous for its wealthy lifestyle, and the numerous credit card offers urge one to overindulge. In such instances, the only way to get a return on your money is to invest. On the basis of tenure, investment can be split into two categories short term investment plans and long-term investment plans. And the short term investment option is appropriate for those who do not want to wait for years to see their money grow or who have short-term financial goals, as such plans are primarily focused on meeting predicted near-term expenditures. You can put your hard-earned money in a short-term venture without tying it up for a lengthy time. Let's just say that if you're getting married in the next two years, you're probably not interested in waiting for your money to grow for years.
What is a Short Term Investment Plan?
Short Term Investment plans in Dubai are a form of investment plan that is designed to provide significant returns and liquidity over a short period of time, usually between one and five years. These plans are primarily concerned with achieving short-term financial objectives.
Because of their shorter maturity periods, short-term investment plans have lower risk exposure. Short-term investment choices now provide a high return, low risk quotient, and high liquidity to an investor.
Best Short Term Investment Plans in Dubai
The Following are the best short term investment plans in Dubai:
Savings Account
Savings accounts, which are one of the most popular choices among most individuals, offer a lot of liquidity. You can withdraw money from your savings account at any time and from any location. Banks, on the other hand, rarely give more than a 4% to 7% return on a savings account.
Liquid Funds
They're a type of mutual fund that invests your money in short-term government certificates or securities of deposits. The best part is that investors can take money out of these accounts whenever they choose. However, putting your emergency savings into liquid funds is not a good idea because redemption takes 2 or 3 business days.
The main advantage of this short-term investment plan is that it pays a high interest rate of up to 7%. You can expect a higher level of security for your investment in liquid funds because the money is placed in money market instruments.
Fixed Deposits
In the United Arab Emirates, fixed deposits (FDs) are one of the greatest short-term investment possibilities. They are safe investments, and you can put your money in them for up to ten years. While an investor can withdraw funds before the FD's maturity date, it is recommended that they do so only after the maturity date, as this financial instrument is not particularly liquid.
For example, if you invest in a 2 year fixed deposit that pays 10% interest and decide to withdraw the money after 6 months, the financial institution will pay you a rate of interest that was valid for 6 months fixed deposit at the time you invested the money in FD, which could be 6% at the time you invested the money in FD. Furthermore, if you remove funds before the maturity date, you may be assessed a penalty of up to 1% of the interest earned. It may, however, differ from one bank to the next.
Recurring Deposits
Recurring deposits (RDs) are a great choice for those who don't want to invest a large chunk of money all at once. RD, on the other hand, allows you to invest money on a monthly basis. Bank and financial institution recurring deposits have a minimum term of 6 months and a maximum term of 10 years. However, keep in mind that the interest generated on RD is taxable.
Equity Derivatives
These are some of the most practical short-term investing plans, especially for those individuals who are well-versed in the stock market. However, because stock derivatives may be flammable in terms of price volatility, an investor must have a high risk appetite for these types of investments. Furthermore, because the bulk of these derivatives investments have a maximum expiry of three months, they are built with a short-term attitude.
Gold & Silver Investments
Precious metals, such as gold and silver, are regarded as one of the greatest investment possibilities since they operate as a short- and long-term inflation buffer. Gold and silver rates have historically held their value in the near term while rising in the long run. This is why precious metals are such a smart and low-risk short-term investment. When compared to other short-term investing options on the market, these sorts of investment plans are more liquid.
Fixed Maturity Strategies (FMPs)
FMPs are "closed-ended debt funds" with a specific maturity date and a limited tenure. Although FMPs do not guarantee returns, many customers choose this choice when seeking for a lump sum investment solution.
Why should you invest in Dubai?
Dubai has established itself as the UAE's corporate capital, hosting practically every significant firm in the globe, as previously stated. The investment market in Dubai has blossomed as a result of the growth of Dubai's firms and sectors, attracting a large number of investors to the UAE.
Dubai's taxation plan is another major feature that makes it an appealing investment destination. In comparison to other Middle Eastern locations, investment in Dubai can be particularly advantageous because it is a tax-free zone with no capital gains or income taxes. Dubai is noted for its high-end lifestyle, retail malls, and low crime rates, in addition to being dubbed the "Golden City." Furthermore, the political climate in Dubai is very stable, ensuring that your investment is not impacted by geopolitical instability and disruptions. Dubai's geographical location enables it to act as a crossroads between the eastern and western worlds.
Investing in a short term investment is a great way to keep your money safe and put it to good use in the future. There will be minimal loss if you use solid investment tactics, and your money will increase quickly enough to meet your objectives.
You must be sure that the short-term investments you make are of high quality. The following are the characteristics of these: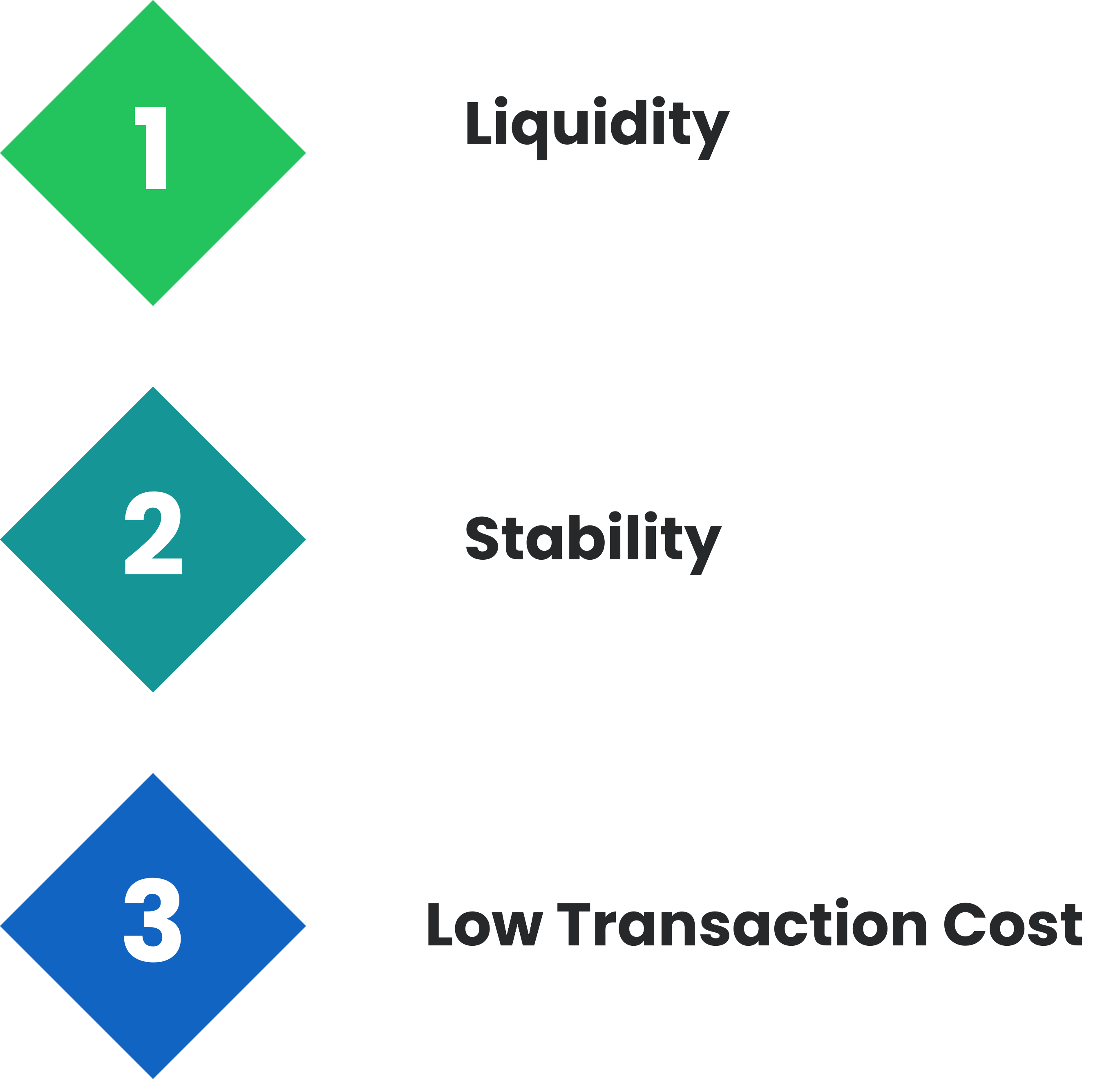 Stability
Unlike stocks, whose volatility can lead to financial ruin, short-term investments have a low historical chance of losing money.
Liquidity
You can quickly and easily convert your investment into cash when you need it. Real estate, for example, is not a liquid investment.
Low Transaction Costs
Getting into or out of the investment is inexpensive, frequently near $0.
Conclusion
In Dubai, there are fantastic investment opportunities, particularly for the short-term investor. Before deciding which one is best for you, you need consider two factors: how long you want to invest and how risky you want your investment to be. One advantage of a short-term investment is that you can get your money when you need it. Furthermore, you have the option of selecting the form of pay out that best matches your needs, such as getting interest payments twice a year with bonds or converting your returns into cash at the end of the investment period. So, if you're seeking for the greatest short-term investment plan in Dubai and have short-term financial goals, connect with Dhanguard and find Short term Investment Plans in Dubai.