A personal loan is an unsecured loan, which means it does not require collateral or a guarantor. An individual obtains a personal loan in the UAE to meet a variety of personal financial demands, including weddings, higher education, overseas travel, starting a new business, and even debt consolidation. The highest personal finance loan amount is 20 times the monthly earnings, with a 48-month repayment period. The personal loan interest rate and amount in the UAE are determined by factors such as the applicant's source of income, credit history, age, and job status. The key highlight of our study is the Personal Loan Dos and Don'ts in the UAE.
What is the Personal Loan Interest Rate in the UAE?
The interest rate on a personal loan in the UAE is a fee that is added to the principal loan amount. There are two sorts of interest rates that apply to personal loan offers in the United Arab Emirates:
Flat Interest Rate
The overall loan amount is charged a flat interest rate that remains constant during the loan term. The lowest personal loan interest rate in Dubai, as well as the rest of the UAE, is 2.63 percent, with rates ranging from 2.63 percent to 22.22 percent.
Reducing Interest Rate
Unlike a flat interest rate, this rate of interest decreases with each installment paid by the loan borrower. The interest rate on a personal loan in the UAE is levied only on the outstanding principal amount of the loan, which can range from 5.24 percent to 39.99 percent. To acquire the best personal loan interest rate in the UAE, you should constantly compare personal loans online.
What are the Types of Personal Loans in the UAE?
There are a variety of Personal Loans offered by the banks in the United Arab Emirates for both expats and UAE Nationals which are further listed below:
Expat Personal Loans
Expatriates are non-residents of the UAE who dwell in the nation for work or business purposes and can take advantage of the lowest interest rate personal loan offered in the country.
Personal Loan Without Company Listing
Professionals working in non-listed companies or start-ups can now get a personal loan through a new product line intended specifically for non-listed enterprises that have recently entered the market.
Personal Loan without Salary Transfer
Some lenders do not need applicants to transfer their earnings in order to acquire a loan, making personal loan conditions more flexible.
Personal Loan with Salary Transfer
To receive an immediate personal loan in the UAE, most loan providers require applicants to have a salary account with the bank.
Personal Loans for Residents
Personal loan standards for UAE nationals are more favorable than those granted on personal loans in the UAE for expats.
Personal Loan for Self-employed Professionals
Self-employed professionals are people who run a business and can apply for a personal loan from one of the UAE's financial institutions and get the best personal loan rates.
What are the Eligibility Criteria for a Personal Loan in the UAE?
Eligibility Criteria for Personal Loan in UAE are as follows-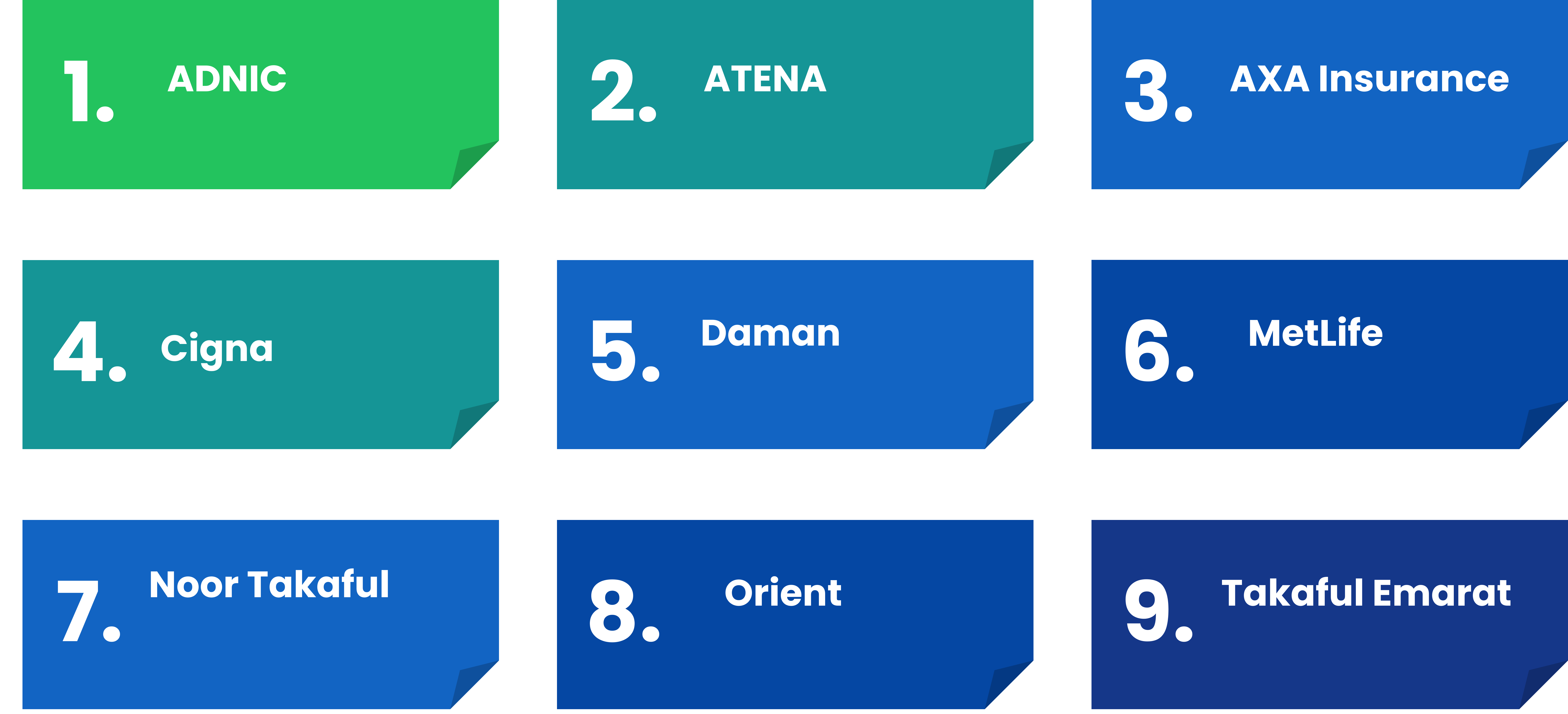 Age Limit
In order to qualify for a personal loan in the UAE, you must be at least 21 years old and between the ages of 60 and 65 years old.
Personal Loan Minimum Salary in UAE
To qualify for a personal loan, applicants must also meet minimum wage criteria, which varies from lender to lender in the UAE. You can apply for a personal loan in the UAE with a salary of 3000 dirhams. The required minimum wage ranges from AED 2,500 to 4,000 and up.
Employment Status
You can't get a personal loan if you don't have a job. To obtain a personal loan in the UAE, several banks need applicants to be employed by UAE employers or to have completed at least a few months of service.
Residential Status
Only UAE residents are eligible to apply for a personal loan in Dubai or any other UAE emirate. However, some banks, such as ADIB, provide personal loans to expats. They have varying interest rates on personal loans in the UAE, as well as other restrictions.
Salary Transfer
Banks in the UAE offer personal loans without or with a salary transfer. Some banks also allow applicants to make transfers to a bank of their choice, providing them the option of an easy personal loan in the UAE.
Documentation Required to Apply for a Personal Loan in the UAE
To apply for a personal loan in Dubai or the other Emirates, applicants must present the following documents. The following are the prerequisites for obtaining a personal loan in the United Arab Emirates:
Completed Application Form
To receive personal loan insurance in UAE, the applicant must have a valid passport, visa, and Emirates ID.
A valid UAE visa is required to obtain a bank personal loan in the UAE for expats.
A three- to a six-month bank statement
Letter of Transfer of Salary (Optional)
Personal Loans Dos and Don'ts in the UAE
Avoid rejection of a personal loan application by considering the following dos and don'ts:
Dos
Maintain a consistent work history.
Make your payments on time every time.
Maintain a solid credit score because obtaining a personal loan in the UAE without a credit check is impossible.
Look for a reliable source of income.
Before asking for a new loan, pay off any previous debts.
Maintaining a lower debt-to-income ratio is a good idea.
Don'ts
Don't give a resume with a shaky work history.
Don't lower your credit score because it will have a negative influence.
Don't speed through the application process. A single blunder can result in a loan being denied.
Don't miss a single EMI.
Do not apply for a new loan until the previous one has been paid off.
Don't overlook eligibility requirements such as age, minimum wage transfer, and so on.
Conclusion
Applying for a Personal Loan may often become a complex task. Connect with us, our expert team will walk you through the process and help you choose the right lender for you. If you are looking for any loan-related services, connect with Dhanguard, we will gladly assist you.