When it comes to buying apartments or villas in the UAE, prospective homeowners often look for 'home loans in UAE.' When expats move to the UAE, they want to buy a home that matches their preferences and fits within their budget. UAE nationals also looks for their dream home Dhanguard has compiled a list of important details to know before applying for a home loan in the United Arab Emirates, as many people are looking forward to it.
Who can obtain Home Loan in UAE?
Home Loan can be obtained by both expats as well as UAE Nationals. There is a slight difference between both. Keep reading to know the process.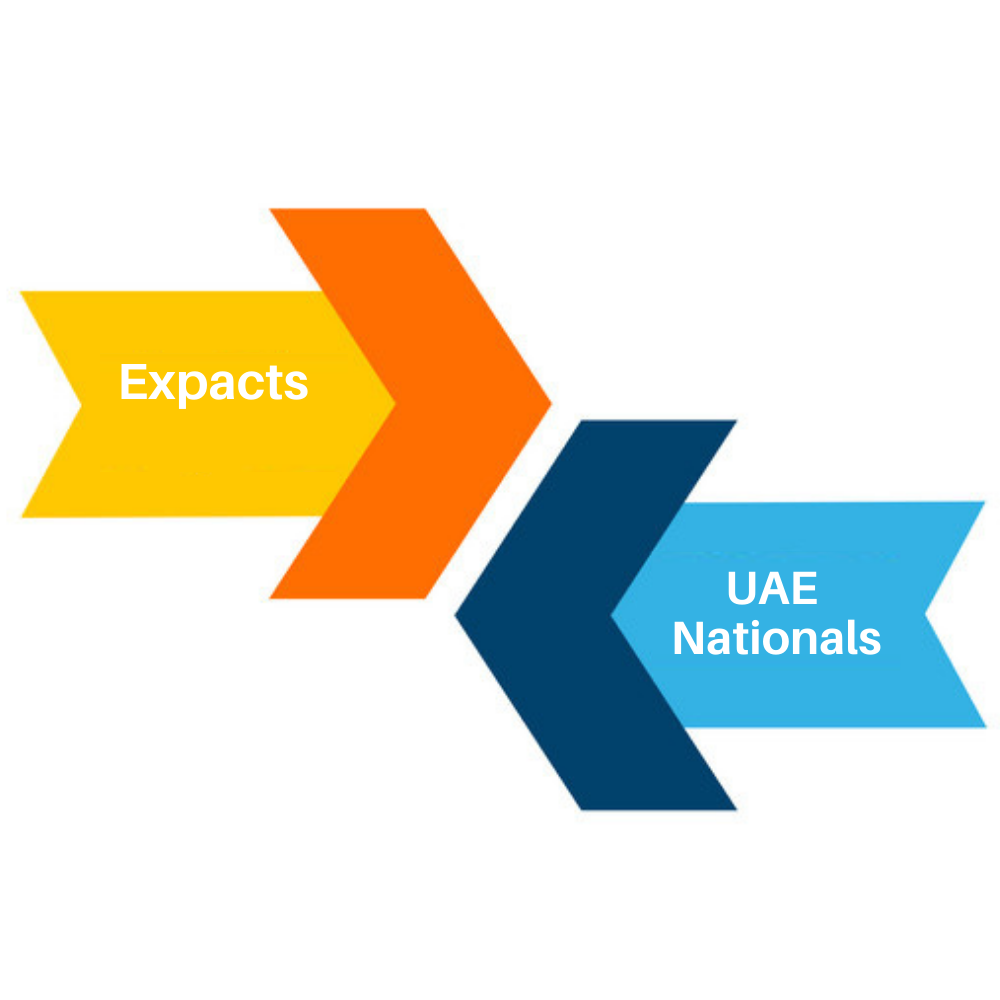 What are pre-requisites to purchase Home Loan in UAE?
Mortgages and home loans are fairly common in the UAE, as one would imagine, and the central bank of the UAE has outlined some specific guidelines. Loans for homes in the United Arab Emirates have been made available to expats on clear terms.
The first step in this crucial procedure is to figure out how much money you'll need to pay up front. Aside from that, you must have an idea of how long the mortgage would last. As a consequence, you must determine if a fixed or variable interest rate is required.
These are critical considerations for any expat looking for a mortgage in UAE-
Advance Payment Required
From a financial standpoint, there are just a few payments that expats must make in order to secure a loan for residential purposes in the UAE. These essential rules have been established by the UAE's central bank.
A down payment of nearly 25% of the total purchase price (usually for properties under AED 5 million), 25% of the mortgage registration fee, 4% transfer fee, valuation fee (nearly AED 3,000), and 2% real estate commission are all expected.
Several Dubai-based banks allow mortgage applicants to apply approximately 75% of the total purchase price to their mortgage application.
Pre-approval for a mortgage is required.
It is important for people who want to buy a home in the UAE to obtain pre-approval for a mortgage. This will assist you in getting a good picture of their overall budget. It's important because you'll be able to narrow down your search while remaining within your budget.
Sales Agreement's Valuation Clause
Make sure the contract has a clause on land valuation. The bank will conduct a property assessment before making a loan offer. The bank would refuse to lend you money if the appraisal indicates that the property is overpriced. In this case, the buyer's deposit is secured by the valuation clause. Alternatively, the valuation may be completed prior to the contract's signing.
Price of repayment
The bank's repayment plan is typically determined by your monthly salary. The repayment value is usually no more than 25% of your monthly salary. If you have any other debts (car loans, or any other bank repayments), the number is excluded from the figures as well. Banks use their own proprietary formulas to assess borrowing ability (the total amount of money available).
Duration of a mortgage
In the UAE, the median loan period is twenty-five years, with a maximum age limit of 65 years for salaried people and 70 years for self-employed people. A longer-term loan, of course, reduces the monthly payment but raises the overall interest rate. For a longer-term mortgage in the UAE, the borrowing ability increases as well.
You can also take out a longer-term loan and pay more per year to reduce the number of years it takes to repay it. You will repay an additional 10% of the principal sum per year without incurring any penalties.
Different Home Loans/Mortgage Rates in the United Arab Emirates
There are a range of choices for people who want to purchase a home in the UAE using a mortgage or a loan. Individuals can choose from a variety of mortgage options offered by financial institutions and real estate companies based in the UAE.
Prospective buyers should look into various aspects of the interest rate for various loan options across the world.
It is critical to locate a residential mortgage that is tailored to your specific needs. You would even need a bank account to get a loan. You can choose the best bank for a home loan in the UAE after comparing them:
Emirates NBD
Emirates NBD, as one of the most well-known financial institutions in the UAE, offers mortgages worth nearly AED 15 million. The loan is for up to 75% of the property's worth. Aside from that, individuals seeking a loan can take advantage of a pre-approval service.
HSBC
HSBC is another large financial institution in the UAE that offers loans to individuals. The bank offers mortgages to borrowers with a monthly income of AED 15,000 or more. These loans are only available for particular projects.
Mashreq
Mashreq bank is a financial institution in the United Arab Emirates that offers loans and mortgages to individuals. It offers loans to both UAE residents and expatriates. These mortgages and loans are only applicable to expatriates and UAE people who are working or self-employed and earn at least AED 15,000 per month. AED 10 million is the maximum loan amount that can be received.